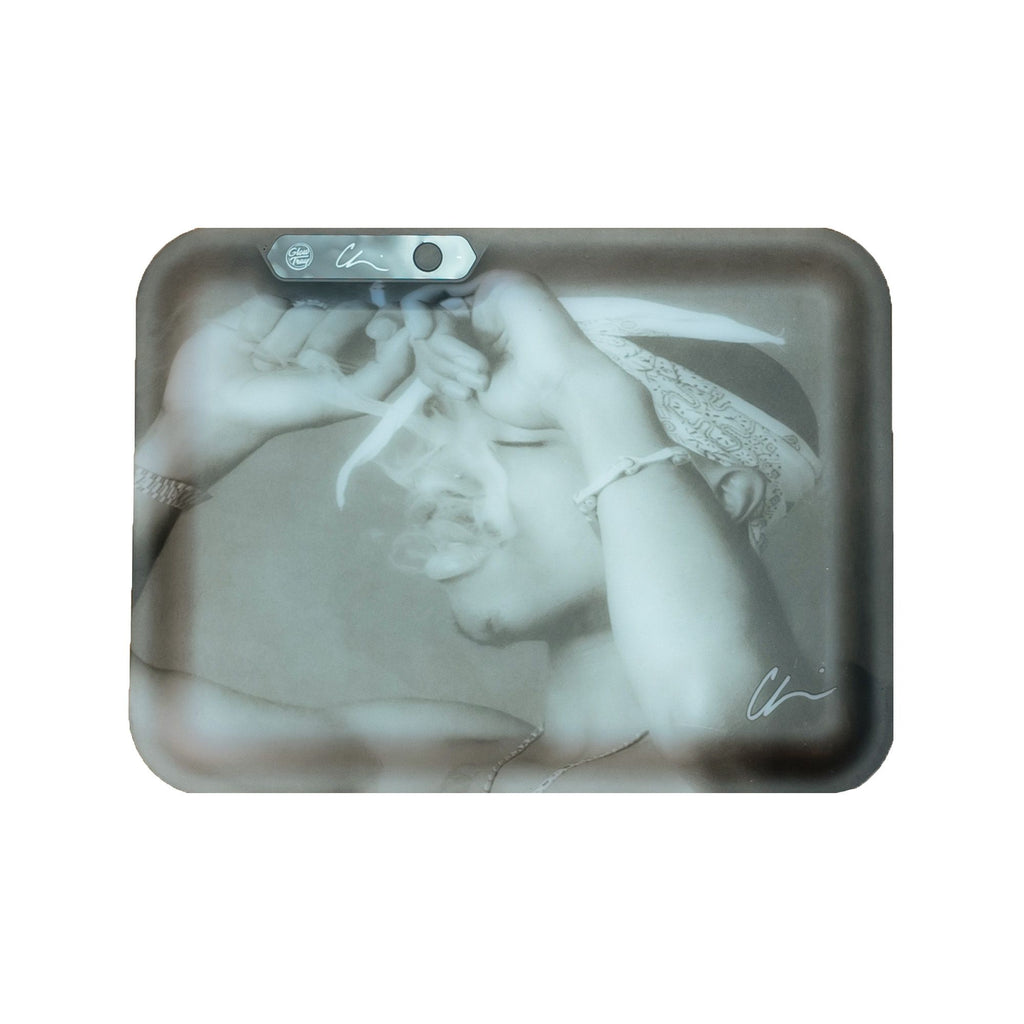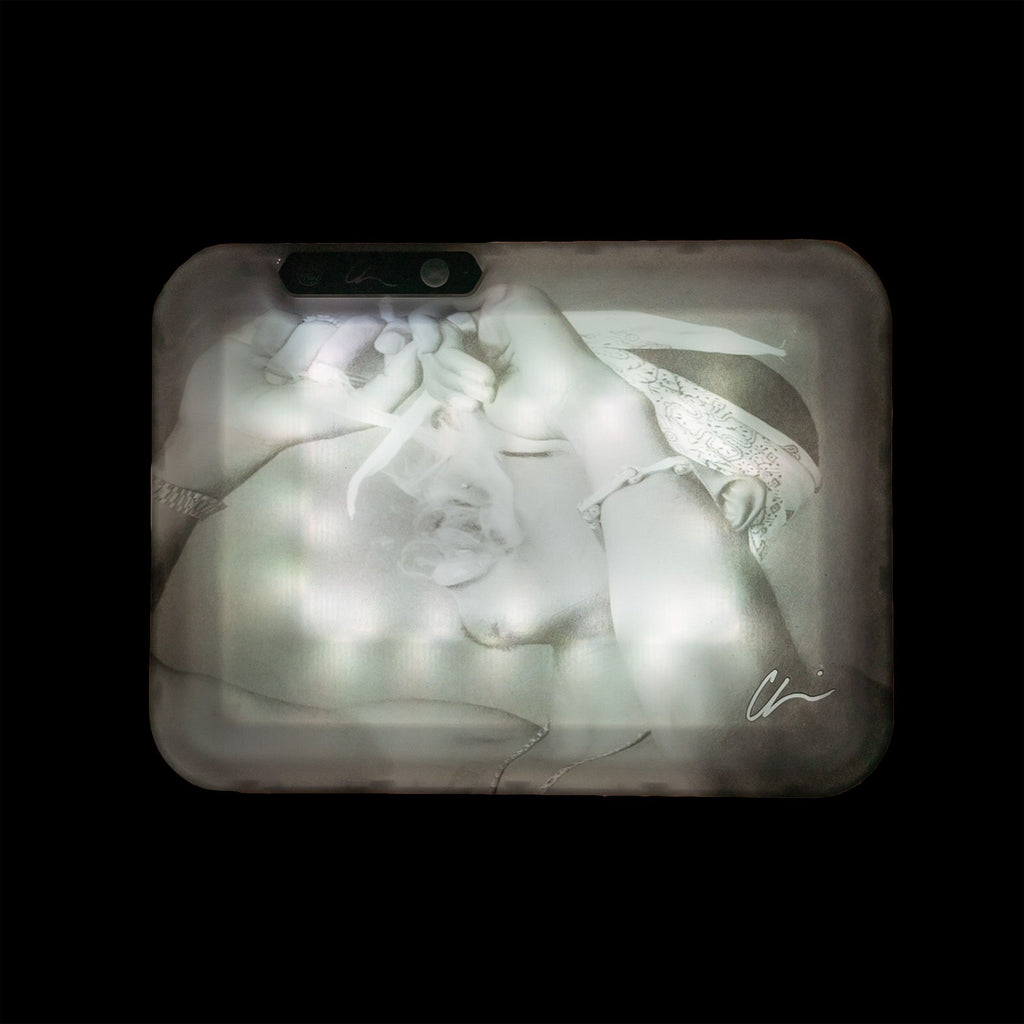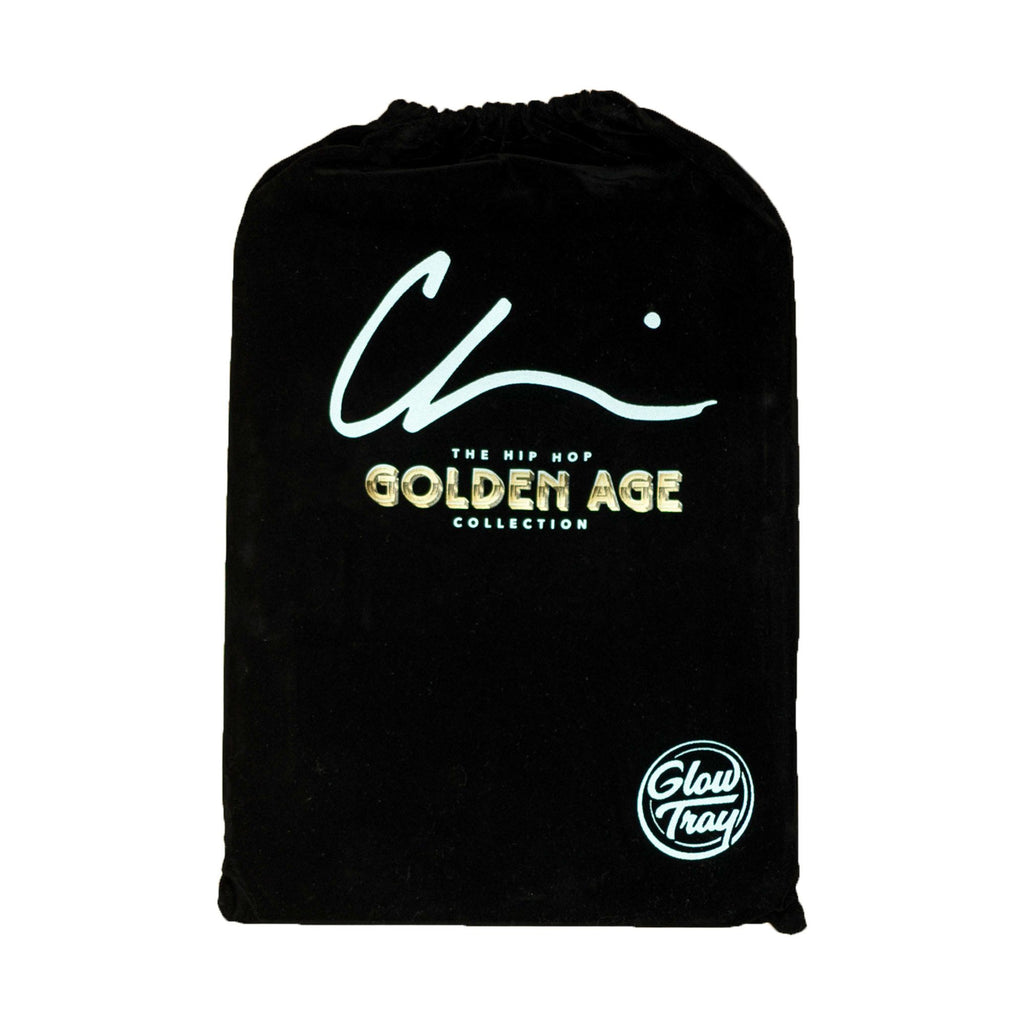 CHI MODU 'CALIFORNIA LOVE'
Chi Modu, hip-hops most legendary photographer, has teamed up with GlowTray to feature some of his more iconic photos on GlowTray. Chi Modu's work during the formative years helped establish a visual identity for the era.
The world's first illuminated rolling tray. 
6 light up color options per tray. 
8 hours of continuous light 
Party mode - auto rotates through the color options. 
Clean with a wet towel. Do not use chemicals or submerge in water. 
Keep away from fire.